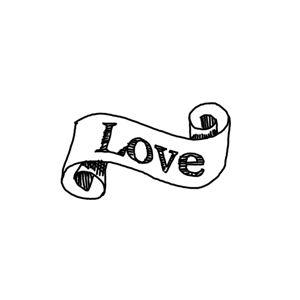 Scandal pour homme
Eau de toilette
A SCANDALOUSLY
SENSUAL
HEAD-TO-HEAD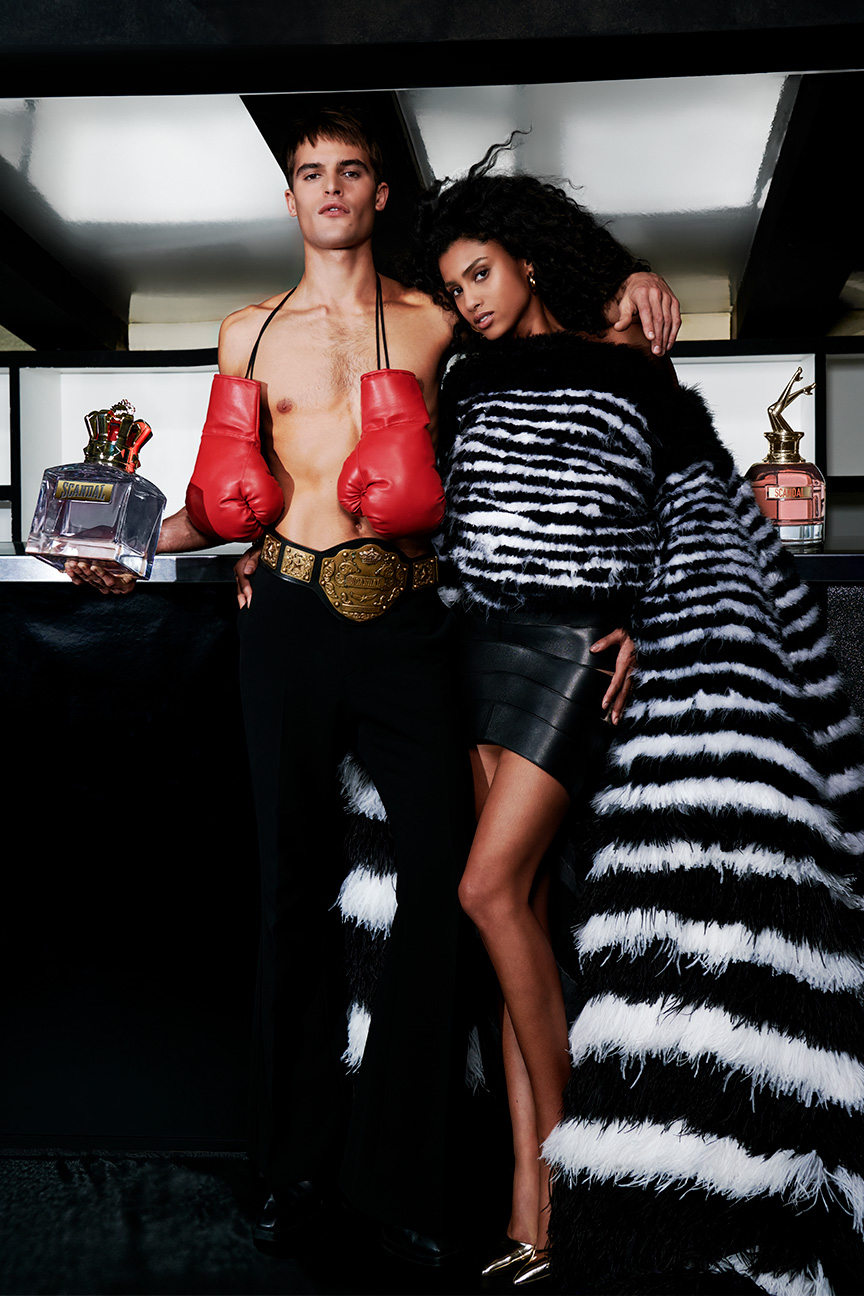 SCANDAL MEN / WOMEN: an ultra-sensual showdown
Young and scandalously sexy, Imaan Hammam and Parker Van Noord are top modelling icons of the new generation that incite scandalous talk each time they appear. Imaan, the extravagant and high-fashioned diva of Moroccan and Egyptian descent, loves to boldly invent her own rules. Parker, the embodiment of elegant, irreverent and virile athleticism, will KO you with a smile, just like this boxing king. Their seduction? Just being themselves.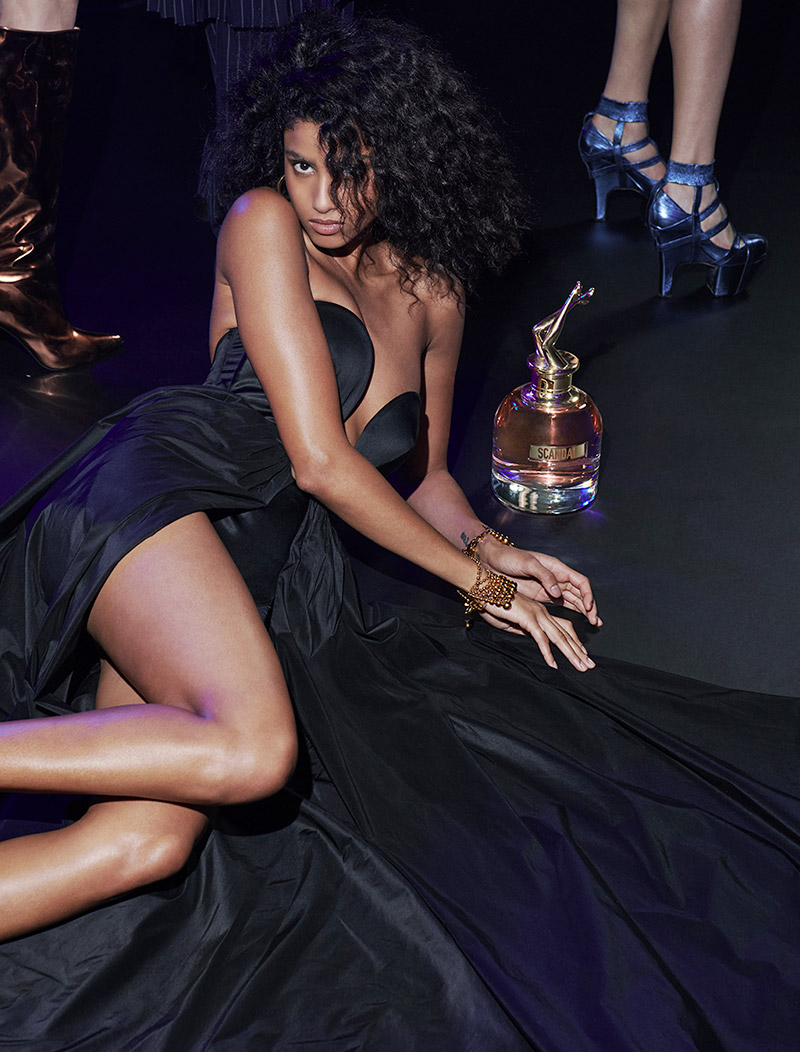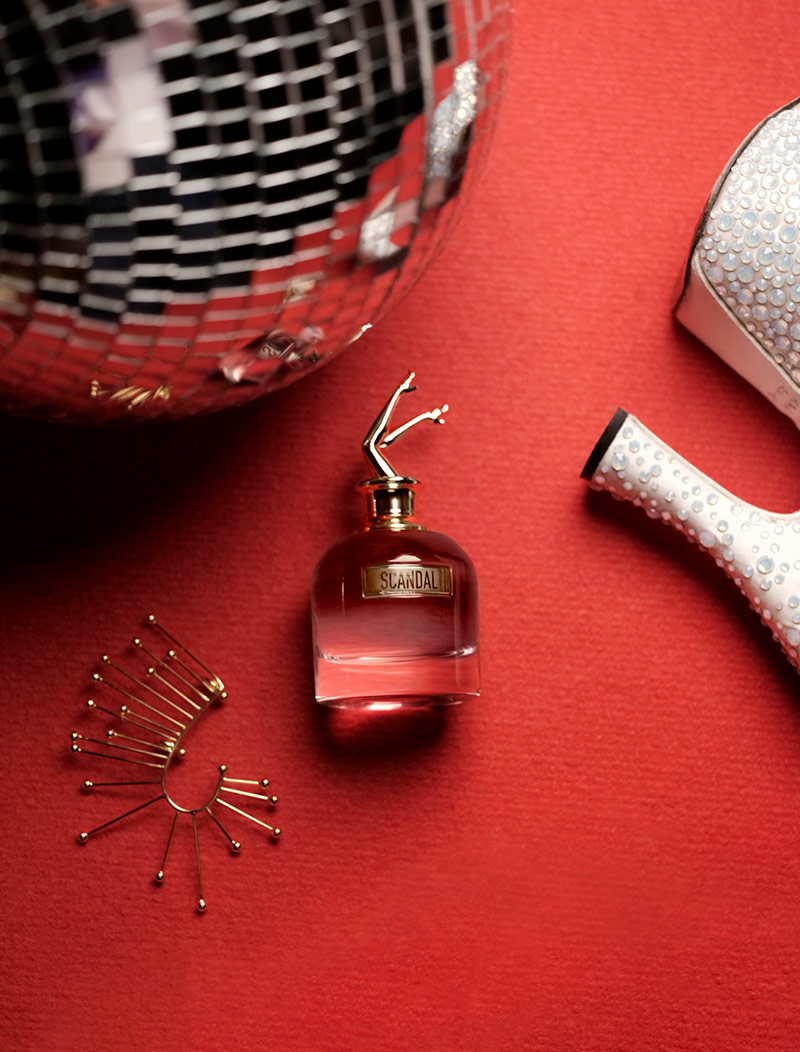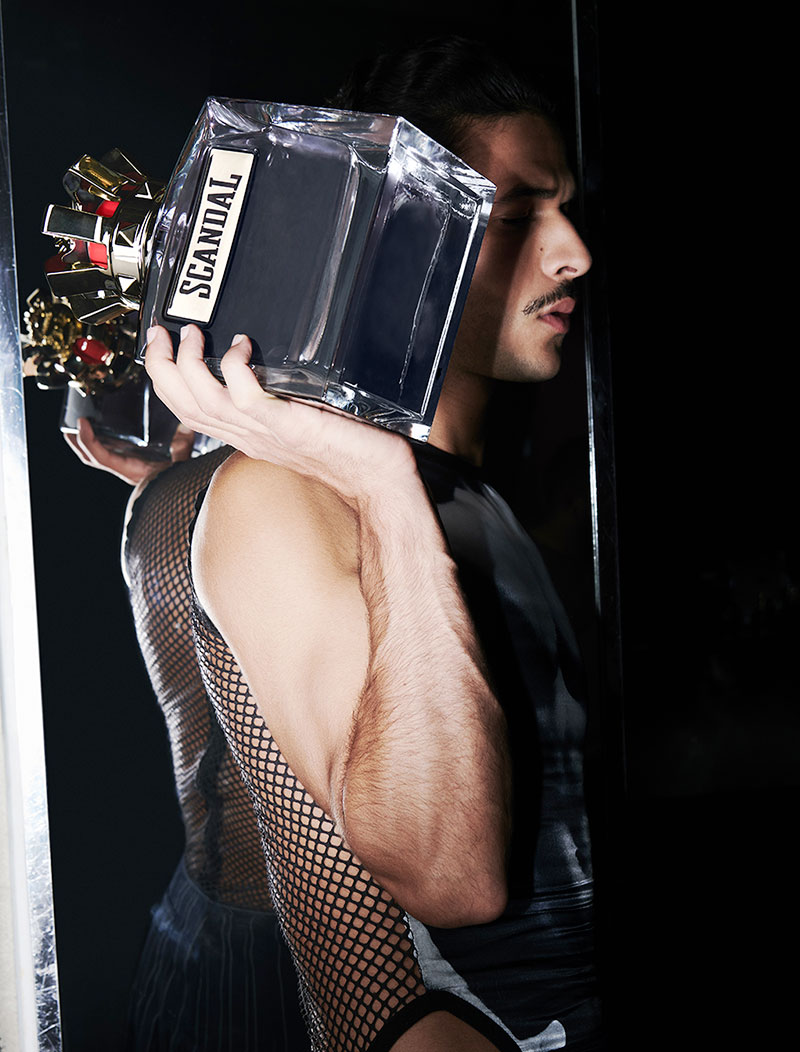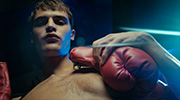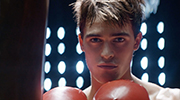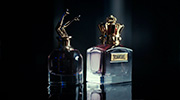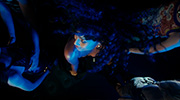 SCANDAL POUR
HOMME
EAU DE TOILETTE
With muscled elegance and boxing gloves on, the new SCANDAL POUR HOMME by Jean Paul Gaultier hits hard with an energizing and addictive eau de toilette. Crowned with victories, this king of the ring seduces his fans with virility contrasted by a sensual woody oriental fragrance that knocks everyone out. Let the show begin!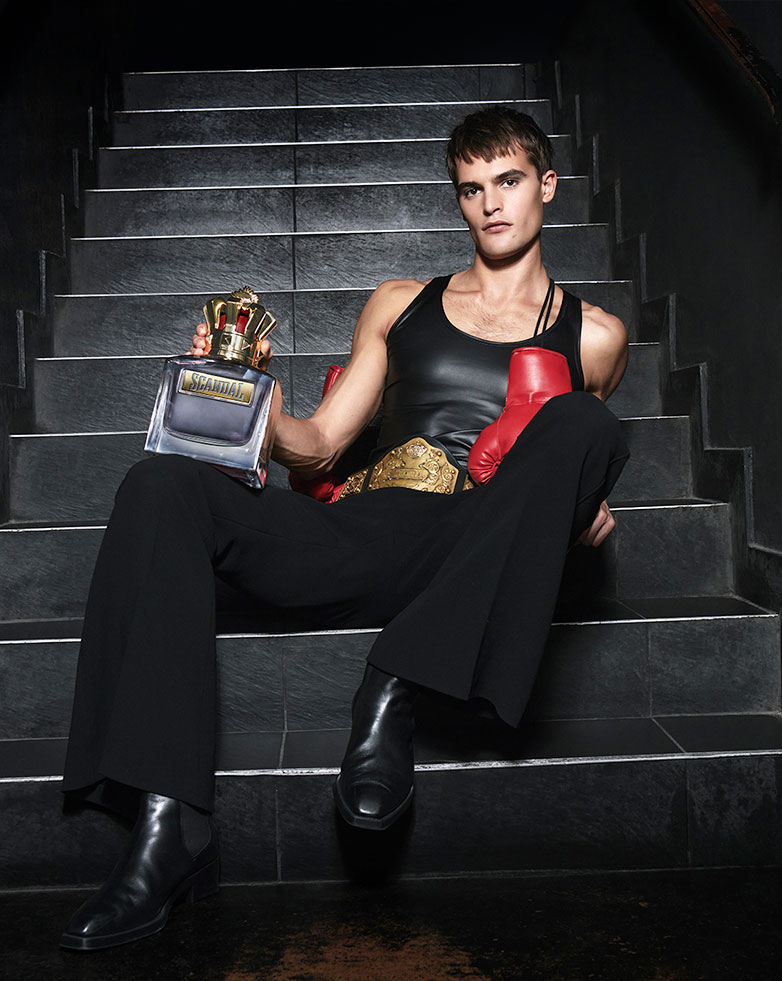 Refilling

new chic
is the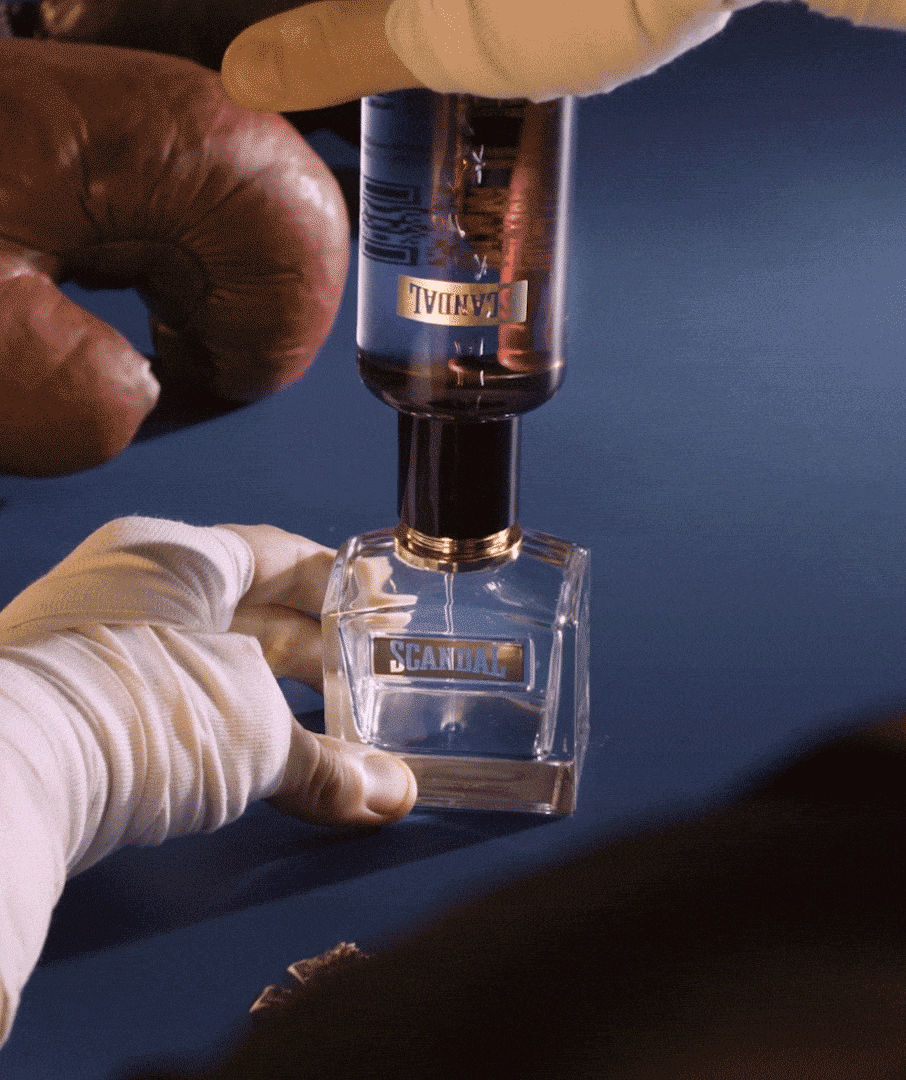 THE ECO-FRIENDLY CHAMPION OF JEAN PAUL GAULTIER
If you're spreading SCANDAL, it might as well be eco-friendly with a refillable bottle! This is the fight waged by Jean Paul Gaultier's boxer. Its ecodesigned refill will top off your 50, 100 or 150 ml bottle simply without spilling a drop thanks to its innovative unscrewable auto-stop system. A more eco-friendly way to protect the environment by using 59% less glass, 46% less plastic, 89% less metal, and 64% less packaging by weight*. A victorious win-win situation that's scandalously easy and essential.
* Using a 50 ml SCANDAL bottle with its 200 ml refill compared to five 50 ml SCANDAL bottles.